Of all the things in the world that makes me depressed, aging is probably at the top. That and running out of chocolate to eat.
Treat your aging skin with a DIY face mask
Unfortunately, there is no way to pause the passage of time so I keep my looks so getting old is something I am going to have to learn to cope with.
Luckily, I have discovered a number of ingredients that work brilliantly on mature skin which I have turned into DIY face masks. They may not get rid of all my wrinkles but they certainly give my skin a boost and give me a youthful glow. 
You will probably be amazed to hear that the ingredient I have found works best on mature skin is the humble orange.
Give your mature complexion a youthful glow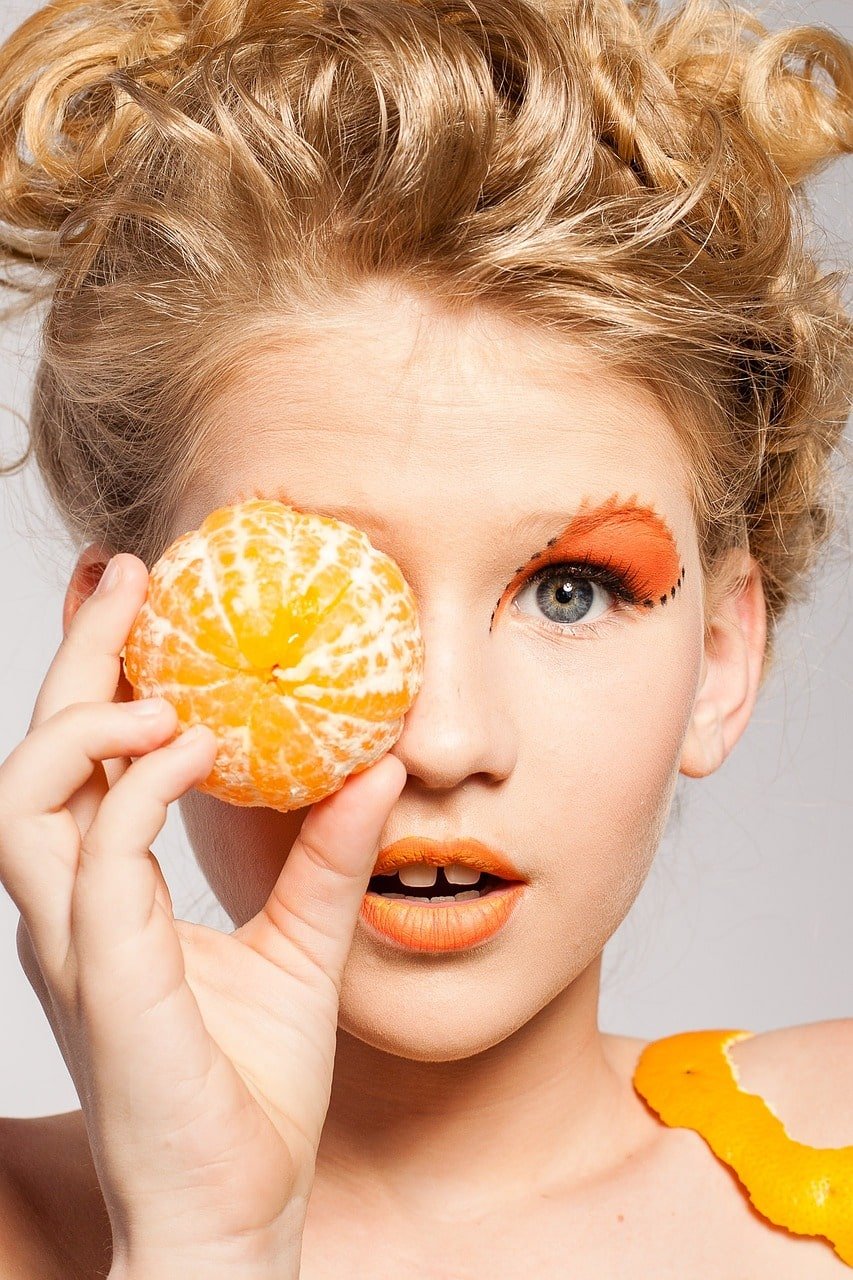 Yes, we can have a fighting chance of keeping our youthful looks as long as possible by using the purest, freshest homemade masks packed with the best ingredients. And one of the very best ingredients to help us in our fight against aging is the orange.
You may think you know the health benefits of the humble orange – it has loads of Vitamin C – however, that is just the beginning. Its yellow pigment is linked to reducing sun-induced skin damage and is believed to improve the elasticity of the skin.
It is also claimed by 'care2' that orange has many health benefits including:
preventing kidney disease
lowering cholesterol
lowering the risk of disease
boosting heart health
providing your body with 100% of the DV of vitamin C
increasing immunity
Helps with insomnia
So the message is loud and clear – the orange is a super-fruit that is the perfect ingredient for a face mask for mature skin.
Powerful antioxidant for aging skin
The benefits of oranges aren't confined to your insides. Using oranges on your skin in the form of a face mask has benefits too.
They are packed with beta-carotene which is a powerful antioxidant. It protects cells from being damaged which also protects the skin from free radicals to prevent signs of aging.
Vitamin C is essential in the production of collagen, along with the super nutrient Lutein. Its yellow pigment is linked to reducing sun-induced skin damage and is believed to improve the elasticity of the skin.
The powerful anti-oxidants in oranges fight off free radicals that damage healthy skin cells. These free radicals play a significant role in creating wrinkles and sagging cheeks. The significant amount of calcium in orange peels is also very effective for protecting against premature aging of the skin.
The abundant vitamin C and anti-oxidants in orange peels prevent your skin from getting too oily or dry. When applied to the skin, they also work as a toner, removing dead cells and dirt and tightening pores. Additionally, the calcium in orange peels contributes to anti-oxidant production, which makes dull skin healthy and glowing.
Also, they are capable of absorbing excess oil from the face.
These abilities make them fantastic for face masks and scrubs – particularly if you have mature skin.
The orange peel actually contains more vitamin C than the orange itself.
Every 100 grams of orange peels contain 136 milligrams of vitamin C, while the inner orange only has 70 milligrams per 100 grams.
Vitamin C not only combats free radicals that destroy functioning skin cells but also helps add a glow to your skin. This makes orange peels a potent beauty product for skin problems such as:
Face Mask For Mature Skin
Orange, honey, and oatmeal face mask
The idea behind this mask is to give a youthful glow to mature skin. It will also make your skin smoother.
This mask achieves this by using oatmeal as a mild scrub that absorbs and binds the honey and orange juice. This allows the orange juice to penetrate the skin whilst the honey soothes any irritation from the acidic orange juice.
This lets the orange juice work it's magic and stimulate the production of collagen which will make your skin smoother.
Ingredients required
2 TBSP of freshly squeezed orange juice
½ TSP honey
4 TBSP oatmeal
Steps
Mix the 3 ingredients together in a bowl to create the mask
Cleanse and dry your face
Apply the mask to your cleansed face, neck, and cleavage
Relax with it on your face for 20 minutes.
Rinse it off gently with warm water.
For best results, this mask should be applied once a week.
Cucumber, mint & egg white face mask
This mask helps refresh and soothe the skin and reduce the appearance of wrinkles.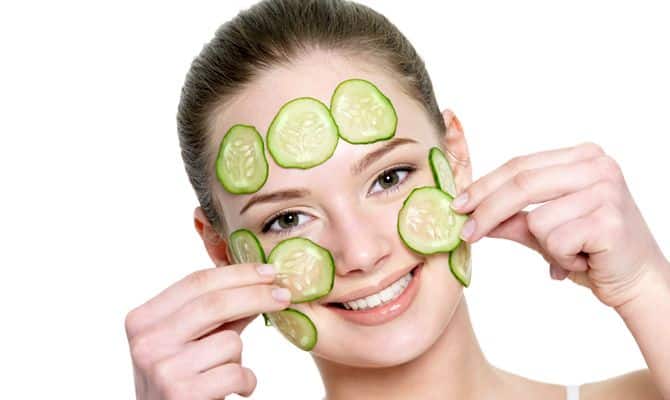 An interesting fact is that cucumbers have the same pH as your skin.
The substances contained by cucumbers have a positive effect on the skin, stimulating the production of collagen which will make your skin firmer and more compact.
About the ingredients
Cucumbers are not only healthy tasty vegetables with a pleasantly refreshing scent but are also extremely useful in combating various skin problems. Cucumbers are also great for helping fight dark circles.
These vegetables contain most of the vitamins you need in a day.
One cucumber contains vitamins B1, B2, B3, B5, B6, folic acid, vitamin C, calcium, iron, magnesium, phosphorus, potassium, and zinc.
Cucumber has extraordinary, moisturizing, nourishing, and astringent properties offering a multitude of benefits for the body.
Egg white has a mix of water and proteins that help tighten your skin and give you a youthful appearance. It's so important I have a number of DIY egg-based skin masks. To find out more, see Egg white masks. 
Ingredients required
You will need:
60 grams peeled cucumber (without the seeds)
5 crushed mint leaves
1 egg white
Steps
Mix well the cucumber with the mint in a blender.
Beat the egg white until it becomes foam and add it over the paste of cucumber and mint.
Apply the mask on your cleansed face and leave it to work for 20 minutes.
Rinse your face with warm water.
For best results, it should be repeated once a week.
Did you enjoy this article?
If you found this article useful please take a moment to tweet, like, or share this article by using the buttons at the bottom of this page. I'd really appreciate it.
Also, if you are feeling extra generous please leave some encouraging feedback in the comments section at the bottom of the page. I love getting feedback from visitors. It will encourage me to write more natural treatments that are cheap and effective!
I have some other interesting homemade masks you might enjoy below. Feel free to browse!
Thanks for taking the time to read my website and I hope to see you here again soon!