Every day the beauty industry releases a new miracle product that you must have to stay looking young.
But there is no need for the latest "must-have" product if you use my eBook "Healthy Home Made Masks". It provides access to exclusive recipes that will feed your skin and improve your complexion – naturally. These timeless classics contain no harmful chemicals or additives – just the purest of ingredients.
You'll look your best on the outside while staying healthy on the inside.
Did you know you will spend over $150,000 in beauty products during your lifetime?
Many of the shop-bought products contain harmful, or questionable, ingredients that may do long term damage to your skin. So as well as being expensive they are impacting your health.
The result?
You may lose your looks by using harsh chemicals on your delicate skin.
But don't panic, there is another way…
Make your own healthy, organic beauty treatments at home!
It's fun and easy. Plus you have complete control over the ingredients when you make your own masks. If you want natural, organic skincare products simply buy organic ingredients.
Best of all they really work!
Healthy Home Made Face Masks eBook
Masks for all skin types – combination, dry, mature, normal, oily & sensitive
Masks for a variety of skin conditions – acne, brown spots, dark circles, rosacea & wrinkles
Easy to follow step-by-step instructions
Your masks will contain no nasty chemicals or harsh ingredients
Cheaper to make than shop bought products
Uses healthy, natural ingredients
The price will increase to $37.99 after the countdown expires so act quickly to get a $20 discount.
[scarcitybuilderx id="1″]

What people like you are saying about the "Healthy Home Made Face Masks" eBook…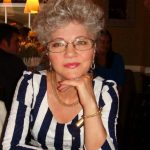 "A great selection of masks. There is lots to try and the results are fabulous! The best money I have spent on my beauty regime! It is worth many times more than the price charged."
Meluta Iancu, 57 years old
"There is a HUGE range of masks to try out in this Book. It's great fun to work your way through them all and enjoy the results! The book has paid for itself several times over with the savings I made on buying shop made treatments. And, of course, there is the health benefits."
Pranomporn Simpsom, 47 years old
"I wasn't a great believer in natural, homemade masks but I have to say that this book has completely changed my mind. I have tried a few of the masks from the website and they worked wonders so I decided to give the book a try. A few of my trusty favourites were in it together with a good selection of new masks to try out. Brilliant!"
Charlotte Williams, 20 years old
Radically
improve

the condition of your complexion
I started using natural products in my early 20's after suffering from severe acne. As anyone that has suffered with severe acne knows, it can have a devastating affect on your life.
When I use the term acne I don't mean a few spots, but the full-blown condition that can scar your face for life.
I tried to improve my acne using conventional medicine but this meant I couldn't put any products on my skin for at least 6 months.
As if this wasn't hard enough I was advised to completely change my diet to try help my skin heal. So I decide to find out if I could do anything to help my skin heal whilst making me feel that little bit more attractive.
I began researching natural healing. That is how I started creating these homemade scrubs, face, and hair treatments.
So everything in my eBook is part of my learning and healing process. I am not a trained expert by any means – everything is self-taught and the result of lots of failed experiments!
After 6 long months my acne disappeared due to my diet, my medication, and my natural beauty products. I'll never forget the reaction I got from my friends after they saw me acne free for the first time. My skin actually looked better than ever and my friends kept on asking me how I did it. After telling them about my beauty experiments they were desperate to get their hands on my recipes so I decided to publish them in this eBook.
The price will increase to $37.99 after the countdown expires so act quickly to get a $20 discount.
[scarcitybuilderx id="1″]

Why should you bother about home made beauty products?
Lets take a typical product found in everyone's cosmetics – deodorant and antiperspirant. You might not realize this but deodorants are packed with a mixture of potentially hazardous chemicals. For example aluminum which has been linked to cancer and Alzheimers to name but one! And guess what? Our skin absorbs a great deal of what we put on it. So, if we're putting chemicals on our body, it will absorb those chemicals.
So what should you look out for?
1. Aluminum
Aluminum is an ingredient found in antiperspirants and works to completely stop perspiration. Unfortunately aluminum has been linked to a number of health issues:
Seizures
Breast Cancer
Alzheimer's Disease
Bone Formation Disorders
Kidney Problems
It's of particular importance of individuals with Alzheimer's disease and Down's Syndrome to steer clear of aluminum. Recent studies have shown that they are particularly sensitive to aluminum and absorb much more aluminum than others.
2. Parabens
Parabens are found in many personal care items and are used a preservative.
The problem with parabens is that they mimic estrogen in your body. Not good. Parabens can throw off your body's hormonal balance. This can cause an early onset of puberty, increase your risk of hormonal cancers, and even birth defects in your future children.
You may see parabens listed on the label as: methylparaben, propylparaben, ethylparaben, or butylparaben.
3. Propylene Glycol
Propylene glycol is used to increase absorption and helps keep substances from drying out. Propylene glycol is a neurotoxin and skin irritant. It could cause damage to your central nervous system, heart, and liver. Watch out! You often even see propylene glycol in "natural" deodorants found in the stores.
This substance was originally formulated to be used as an anti-freeze.
4. Phthalates
Phthalates help consistency of personal care products. Phthalates increase the likelihood of cell mutation and disrupt hormone receptors which in turn increases the risk of birth defects.
5. Triclosan
Triclosan is antimicrobial—it kills bacteria, fungus, and other microbes.
In addition to being classified as a pesticide by the FDA and a probable carcinogen by the EPA, triclosan has been linked to a number of different problems including: disruption of the endocrine system (particularly thyroid function), increased risk of cancer, and increased hay fever and allergy symptoms. Because of this, some companies have begun to remove triclosan from their products, but you can still find it in many.
The American Medical Association now recommends that triclosan and other antibacterial products not be used in the home as they may encourage bacterial resistance.
It's a real mixed bag of undesirable ingredients. And that is for 1 simple product! Just imagine what other horrors lurk within your cosmetics!
The price will increase to $37.99 after the countdown expires so act quickly to get a $20 discount.
[scarcitybuilderx id="1″] 

No Risk 30-Day Money Back Guarantee
For whatever reason if at any time during the first 30 days, if you are not 100% satisfied with the eBook, please contact me at [email protected] and I will gladly issue you a full refund.
You can even keep the book making this a no-risk purchase.
You are guaranteed to either enjoy the contents or not pay a penny for them if you don't. You can't say fairer than that!
The price will increase to $37.99 after the countdown expires so act quickly to get a $20 discount.
[scarcitybuilderx id="1″]