Suffering from dry skin in winter is very common. Cold weather, wind, central heating systems, and sudden temperature differences can all cause a skincare headache. It is essential to know how to properly care for your skin in the winter.
You may think you have a good skincare ritual the truth is your skin becomes drier, more sensitive, and even irritated in the cold winter months.
You may even stick with the same skincare regime that seems to work for your skin during the rest of the year but it will not offer protection for your delicate skin in wintertime.
So please don't accidentally damage your skin. Instead, follow my 10 simple tips to ensure you look radiant all year round and avoid damaged or dry skin in winter.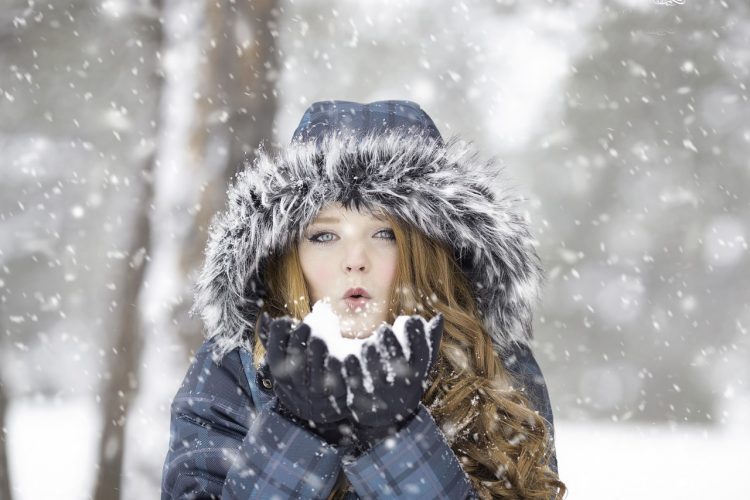 Why bother with winter skincare?
During the winter months, the air is drier and humidity is lower. Indoors we have our heaters on which dries out the air resulting in dry, flaky, lifeless skin.
Dr. Joshua Zeichner, dermatologist, and director of clinical research at Mt. Sinai Hospital in New York, says:
"As winter temperatures fall and the air gets drier, your skin pays the price. This can lead to cracks in the outer layer of skin, loss of hydration, and ultimately, inflammation."
Yep, winter is harsh on your delicate skin causing cracking and inflammation. So you need to keep the levels of moisture up and try to reduce any effects that the dry atmosphere has.
This means the products and skin care routines you use in summer are not going to be suitable for the colder months.
So what should you do?
Read on and find out my top 10 suggestions for keeping your skin hydrated in winter.
Ten winter skin care tips
Avoid having long, hot baths
Like me, you might be tempted to take long hot baths when you want to relax after a long, hard day at work. However, you need to be aware that hot water dries out your skin while stripping it of the natural oils that protect it.
So instead of a hot bath, I recommend you take short showers using lukewarm water.
However, if you still feel like you want to pamper yourself with this winter delight add a few drops of essential oil (essential oil of geranium, sandalwood, ylang-ylang or jasmine work best). This will make sure you prevent this type of skin dehydration.
Dress in layers of clothes that do not irritate your skin
The first thing I want to do in winter is to wrap myself in layers of comforting and cozy clothes. I know I need to select soft fabrics that don't irritate my delicate skin, particularly around my neck. This means you need to spend a little more on a better quality scarf but your skin will thank you!
I also use several thin layers of clothes, topped off with a very thick coat. This prevents me from overheating as it can make my skin irritated and itchy.
If you are prone to eczema you should avoid direct contact with wool garments – especially scarves and gloves. If you really must wear that cool new jumper then make sure you wear a long sleeve cotton top underneath to prevent skin damage!
Don't exfoliate your skin more than once a week
Most of us know how important exfoliation is for our skin. However, during winter, I avoid exfoliating too often, as my skin tends to dehydrate faster. I recommend you do the same as your skin will be dryer anyway, due to central heating.
When you exfoliate use a natural scrub such as the ones you will find elsewhere on this website. Oh, and always apply a moisturizer after.
Beware of harsh cosmetics
In summer we all tend to apply products that contain alcohol, such as perfume. However, in winter these products affect the protective barrier of your skin. Skin cells lose their ability to hold water which makes your skin really dry.
Try to avoid using strong cleansing gels or solid bars of soap that contain strong detergents. Also try not to use perfumed cosmetics which can dehydrate the surface of your skin, leaving it very dry and irritated.
I recommend you use a creamier cleansing gel that does not contain perfume for your specific skin type.
In addition, you should also:
keep hydrated by drinking plenty of water
eat fruit, vegetables and raw, unsalted seeds and nuts such as hazelnuts, peanuts, pistachios, almonds, walnuts, cashews, hemp seeds, pine and pumpkin seeds
Use sun protection
You may think it is a waste of time using creams and moisturizers with inbuilt SPF. You are wrong!
UV rays penetrate clouds and the sunlight is reflected and amplified by the snow. This causes the same issues you experience in the summer. Coupled with colder weather and naturally dryer skin this can actually cause as much damage as you would get during the summer months.
This is why I always make sure I am using cosmetics with an SPF – whatever the season.
Moisturize your lips
The skin on your face is 16 layers deep but your lips are only 5 – making them far more sensitive to the cold winter weather.
To protect them I moisturize mine before they crack by using a lip balm or lipstick with an inbuilt SPF regularly.
I suggest you also apply a highly moisturizing lip balm several times a day even if you do not necessarily feel you need too. After all, prevention is better than cure!
Take care of your hands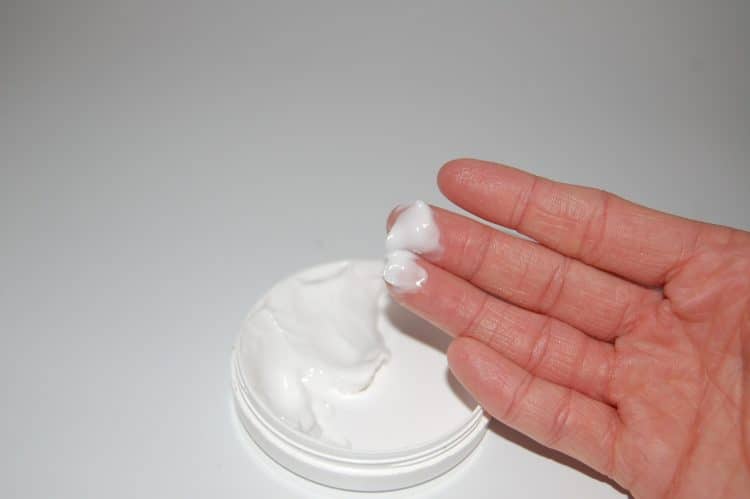 Just like your complexion your hands need a lot of care during the cold weather. It's worth the effort though, as the winter can dry your skin giving you 'old lady' hands which will age you.
If you haven't been caring for your hands the good news is that their appearance can be improved in just a few days.
Start by buying a good quality hand cream. They tend to be thicker and more moisturizing than face creams. Carry the cream with you and apply it often to hydrate your skin – particularly if your hands have been wet. Washing your hands strips the skin of natural oils so it is essential that you use a highly hydrating and nourishing lotion to protect them.
Next, protect your hands with warm gloves made of natural fibers and with a pleasant texture.
These simple tips will ensure your hands look healthy all year round.
Don't forget to pamper your feet
Even though your feet are inside cozy socks and big boots during the winter months you still need to look after them properly.
Thick socks can cause your feet to sweat leading to infection or fungus. Your brand new winter boots can cause corns or blisters that look unpleasant and can be very painful.
If you want your feet to be soft and smooth you need a regular foot care regime.
Firstly you must scrub your feet as this will help:
eliminate dead cells
regenerate skin
remove toxins from the deepest layers of your skin
Remember to nourish and moisturize your feet thoroughly.  Opt for creams enriched with vitamins E and F and vegetable oils.
You'll feel so much better knowing that you take care of your skin from head to toe!
Heating will dry out your skin
During the cold winter months, everyone switches the central heating on. It's great to be warm and toasty but the heating causes the humidity level to drop which will not only affect your health but also dry out your skin.
In order to prevent this, one solution would be to buy an air humidifier. This can be expensive but there is another way. Decorate your house with plants. Not only will it look prettier but it will also help oxygenate the air inside your home.
Alternatively, try filling a bowl up with water and placing it near a radiator.
Drink plenty of water
In summer we all feel the need to drink plenty of water but in the wintertime, this is just as important. In winter I tend to eat more and drink fewer liquids than I would normally drink.
However, as you already know your health depends on how hydrated your body is. But did you know water can reduce stress levels and it can even get rid of hangovers 😉
Here are some tips I use to trick myself into drinking more liquids:
Keep a big glass of water near your bed so when you wake up you can drink it right away
Make sure you take a bottle of water with you everywhere. Take it to work, and even when shopping. Sip regularly, even if you don't feel thirsty.
Drink water before eating food. It will suppress your appetite meaning you will eat less as well as hydrating your body.
If you find water boring try a 'no added sugar' fruit squash. You consume fewer calories than soda while enjoying a sweeter taste.
Eat soups. Homemade soups are healthy and hydrating
Did you enjoy this article?
If you found this article useful please take a moment to tweet, like, or share this article by using the buttons at the bottom. I'd really appreciate it.
Also, if you are feeling extra generous please leave some encouraging feedback in the comments section at the bottom of the page. I love getting feedback from visitors. It will encourage me to write more natural treatments that are cheap and effective!
Thanks for taking the time to read my website and I hope to see you here again soon!